21st Century ABBA
Garden Festival Tour 2021
---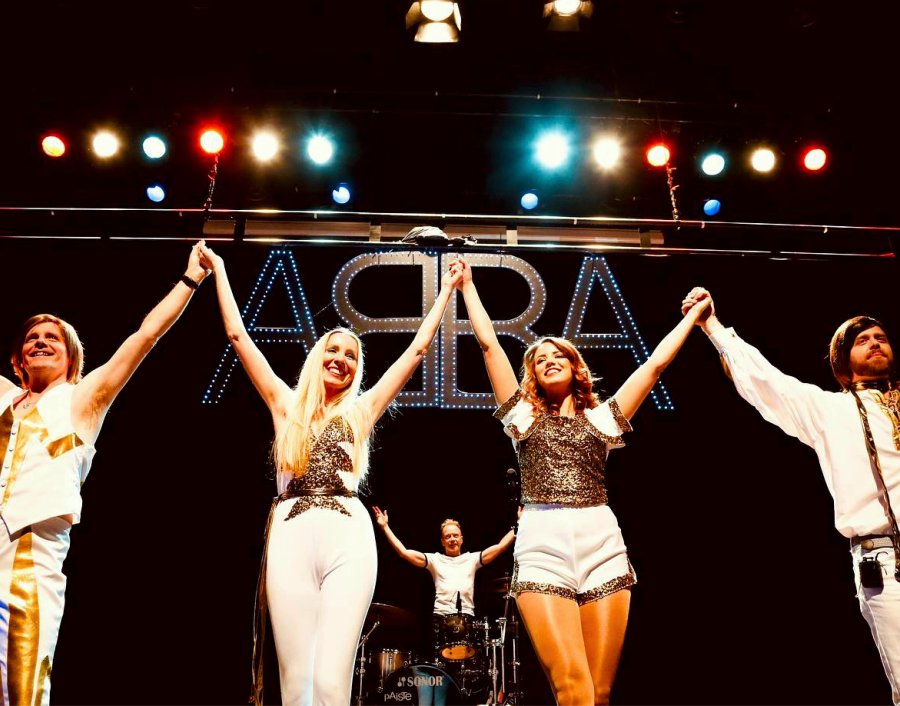 "5***** Magnificent"
Shush Events
"Great singing, fabulous night"
Michelle Thompson – Facebook Review
Chapterhouse presents one of the most entertaining and exhilarating events of the summer with music from one of the UKs finest ABBA tributes 21st Century Abba.
Producer Richard Main says 'From the first time I heard them I was impressed but having seen them I just had to be a part of bringing them to new audiences at some of our favourite venues. I am thrilled to be a part of the 21st Century ABBA journey into becoming one of the most sort after music events of the summer.'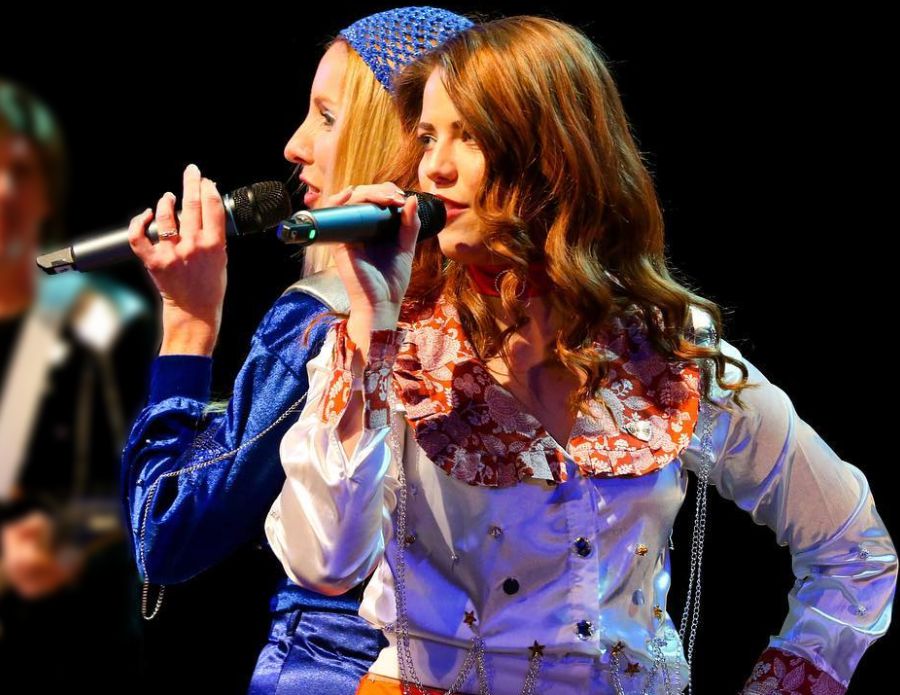 "Had an amazing night last night with these 4! Just amazing singers and our crowd had the best time! Would recommend these for all functions!"
Karly Taylor, Manager, Waterside Leisure Club, Cambridgeshire
This is an evening of hit after hit with songs you know and love from Waterloo, Mamma Mia, Take a Chance on Me, Super Trouper to many, many more? 21st Century Abba faithfully recreates all the greatest hits of one of the world's most famous group combining stunning vocals, live musicians, and glittering costumes.
Come along with family and friends, picnic in some of the UK and Irelands most beautiful gardens and surroundings and enjoy a wonderful performance of ABBA's greatest hits! What could be more fun in the summer sun!
Join us for Chapterhouse's 21st Birthday Celebrations in 2021 with 21st Century ABBA who will be turning our audiences into their very own Dancing Queens!
If you wish to hire this event for an outdoor venue
CONTACT RICHARD HERE
Buy Tickets for 21st Century Abba
2021 Garden Festival Tour
Additional venues may be listed shortly.
All Tickets will be available from venues and/or to buy online very soon.
DATE
DOORS OPEN
START
VENUE
POSTCODE
PHONE
TICKETS
Thursday
22nd July
6.30pm
7.30pm
Pencarrow House and Gardens
Washaway between Bodmin and Wadebridge Cornwall
PL30 3AG
01208 841369
EVENT OVER
Friday
6th August
6.00pm
7.00pm
Ely Cathedral
Ely, Cambridgeshire
CB7 4DL
01353 660300
book online
Sunday
8th August
6.00pm
7.00pm
Birmingham Botanical Gardens
Westbourne Road, Edgbaston, Birmingham
B15 3TR
0121 4541860
book online
Saturday
14th August
6.00pm
7.00pm
Exbury Gardens & Steam Railway
Exbury, Southampton
SO45 1AZ
02380 891203
book online
Friday
27th August
6.00pm
7.00pm
Floors Castle & Gardens
Kelso, Scottish Borders
TD5 7SF
01573223333
book online
Saturday
28th August
6.00pm
7.00pm
De Montfort Hall and Gardens
Leceister
LE1 7RU
01162333111
book online
Sunday
29th August
6.00pm
7.00pm
Peterborough Cathedral
Peterborough, Cambridgeshire
PE1 1XS
01733355315
book online
Friday
3rd September
7.00pm
8.00pm
Hartlebury Castle
Hartlebury, Kidderminster, Worcestershire
DY11 7XZ
01299 250416
book online
Saturday
4th September
5.00pm
7.00pm
Athelhampton House and Gardens
Athelhampton, Dorchester
DT2 7LG
01305 848363
book online
Sunday
5th September
4.00pm
5.00pm
Southwell Minster
Southwell, Nottinghamshire
NG25 0HD
01636 812649
book online
21st Century Abba
2021 Garden Festival Tour
Buy Your Tickets Online
Additional venues may be listed shortly.
All Tickets will be available from venues and/or to buy online very soon.
DATE
VENUE
TICKETS
Thursday 22nd July 7.30pm
Pencarrow House and Gardens
Washaway between Bodmin and Wadebridge Cornwall
book online
Friday 6th August 7.00pm
Ely Cathedral
Ely, Cambridgeshire
book online
Sunday 8th August 7.00pm
Birmingham Botanical Gardens
Westbourne Road, Edgbaston, Birmingham
book online
Saturday 14th August 7.00pm
Exbury Gardens & Steam Railway
Exbury, Southampton
book online
Friday 27th August 7.00pm
Floors Castle & Gardens
Kelso, Scottish Borders
book online
Saturday 28th August 7.00pm
De Montfort Hall and Gardens
Leceister
book online
Sunday 29th August 7.00pm
Peterborough Cathedral
Peterborough, Cambridgeshire
book online
Friday
3rd September 8.00pm
Hartlebury Castle
Hartlebury, Kidderminster, Worcestershire
book online
Saturday 4th September 7.00pm
Athelhampton House and Gardens
Athelhampton, Dorchester
book online
Sunday
5th September 5.00pm
Southwell Minster
Southwell, Nottinghamshire
book online
Chapterhouse
Open Air Theatre & Concert Tours - 2021
Chapterhouse
Open Air, Theatre
& Concert Tours 2021